This is really a side note to Ians first posting that mentions orbs.
..... oooo look an orb

It seems to me that only digital cameras regulary show orbs up.
My personal theory is that orbs are mainly dust particles refracting light that are caught by the electronic gizmo that creates the image, when i say mainly dust it can also be sea spray with a good wind behind it and probably quite a few other things. On quite a few photos i've taken with my digital cameras over the last few years orbs have turned up ruining in my opinion a pefectly good picture.
This image was taken earlier this year at Stow Saxon Village in Suffolk, these orbs dont really detract anything from the picture as they are not the in your face type of orb (ignore date stamp, i didnt set the time/date after i'd changed the batteries), to the bottom left of the picture just to the right of the fur there is one and to the right next to the right hand side post there are three, you may also notice that it seem quite smokey in the building, this is because of an open fire pit with some smouldering logs in it.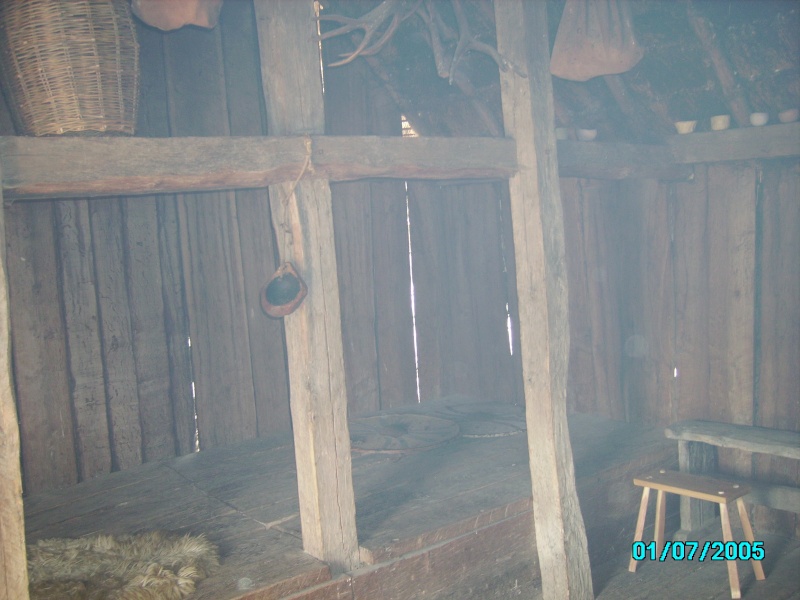 With my old SLR i can't recall one single orb in a photo (i'll have to check all my old pics to verify this), but in the meantime if you look at the Mysterious Britain website you will find quite a few of my old pics taken with my trusty old SLR, not one orb among them (i hope). But dont confuse the sun making them spots (cant remember the proper name for them) for orbs as i like to take pics of ruins and standing stones with the sun behind them for that extra eerie effect

However, i have had one really odd thing turn up on a photo and it took us a full year to figure out what it was, i'll save this for now and get back to you all when i find the picture. However anyone that knows Ian can pester him to find out what it is

Best Regards
Lee.